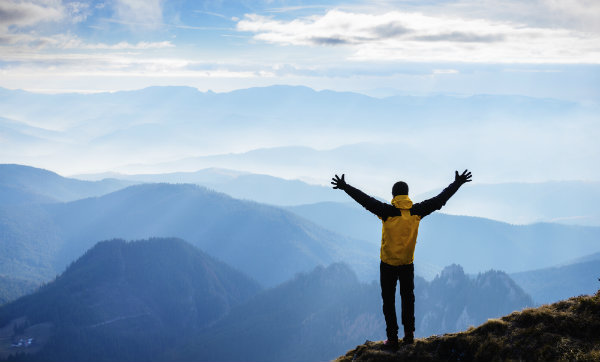 Q:
Why do People Raise Their Hands While Singing in Church?
Before we talk about lifting hands, let's lay a little bit of groundwork. It is not really about your hands. (See
Whats That?
)
It is entirely about expressing our relationship with the Lord, using a symbol. Symbols are culturally bound (giving the "thumbs up" or "ok" sign in Turkey might not be such a good idea).
Symbols allow us to express ourselves to the Lord with a variety of responses.
Often, people in a worship service are lifting their hands as a sign of joyous celebration/exhilaration. And why not celebrate when you think of the great victory the Lord has wrought over sin! We might reach out to the Lord demonstrating our need to connect with Gods own character and greatness.
At times our own cultural considerations inform our attitudes when we raise our hands: we may hold our arms open, to symbolize our openness to receiving from the Lord. We may lift our hands in a sign and show of surrender, yielding ourselves to the direction of God. Perhaps it is a form of dedication: let the work of my hands be pleasing to You, oh God!
Certainly, scripture encourages us to raise our "holy hands" in worship and prayer. See 1 Timothy, 2:8, Lamentation 2:19, Psalm 119:48, Lamentations 3:41, Psalms 63:4, and Psalms 134:2).
Maybe you are not one who raises your hands. Again, it is not about your arms. It is about expressing your relationship to the Lord. Consider if you want to cultivate a new means of expression.
A great resource to review might be http://www.liesyoungwomenbelieve.com/should-i-raise-my-hands-during-worship/